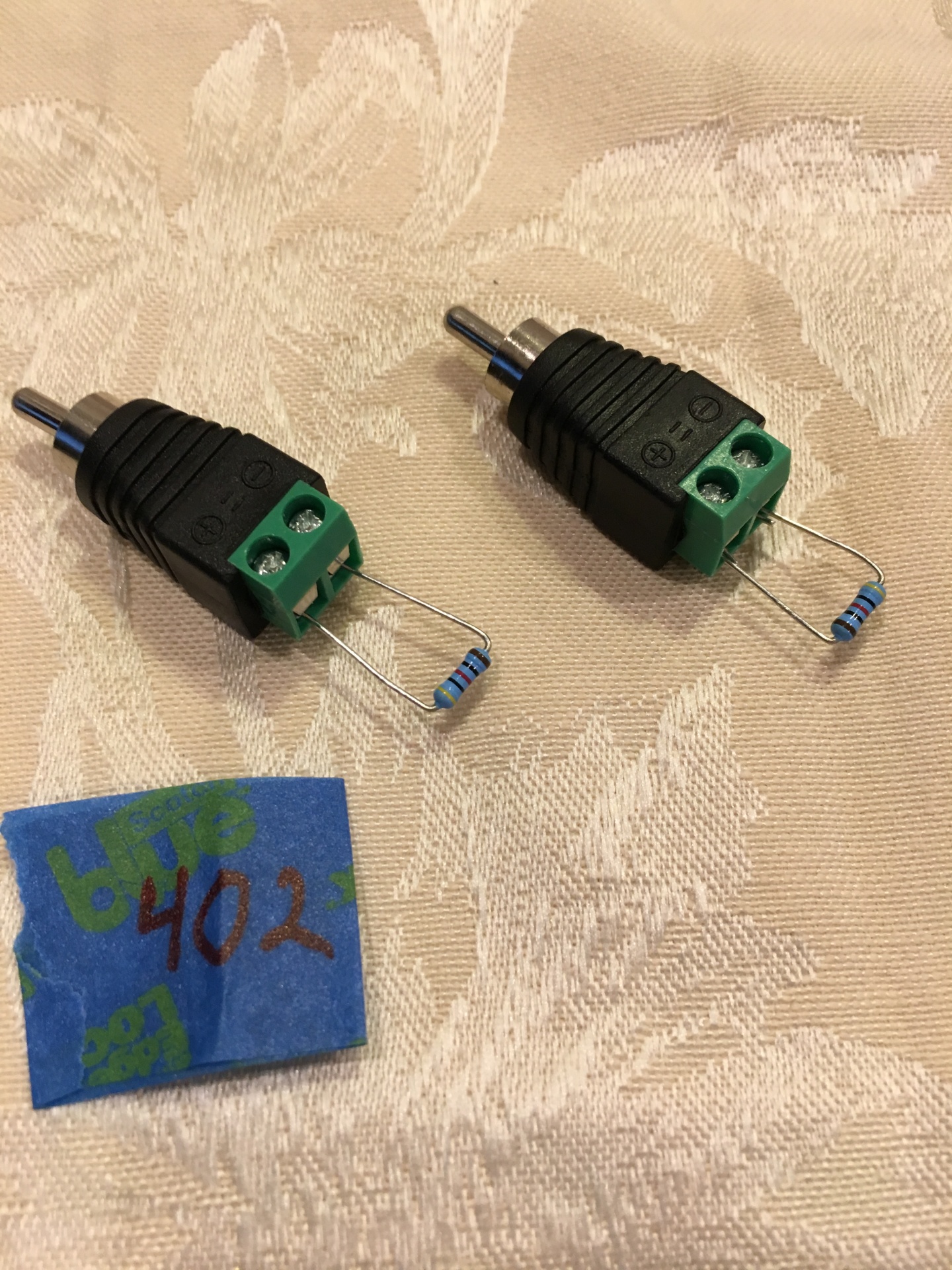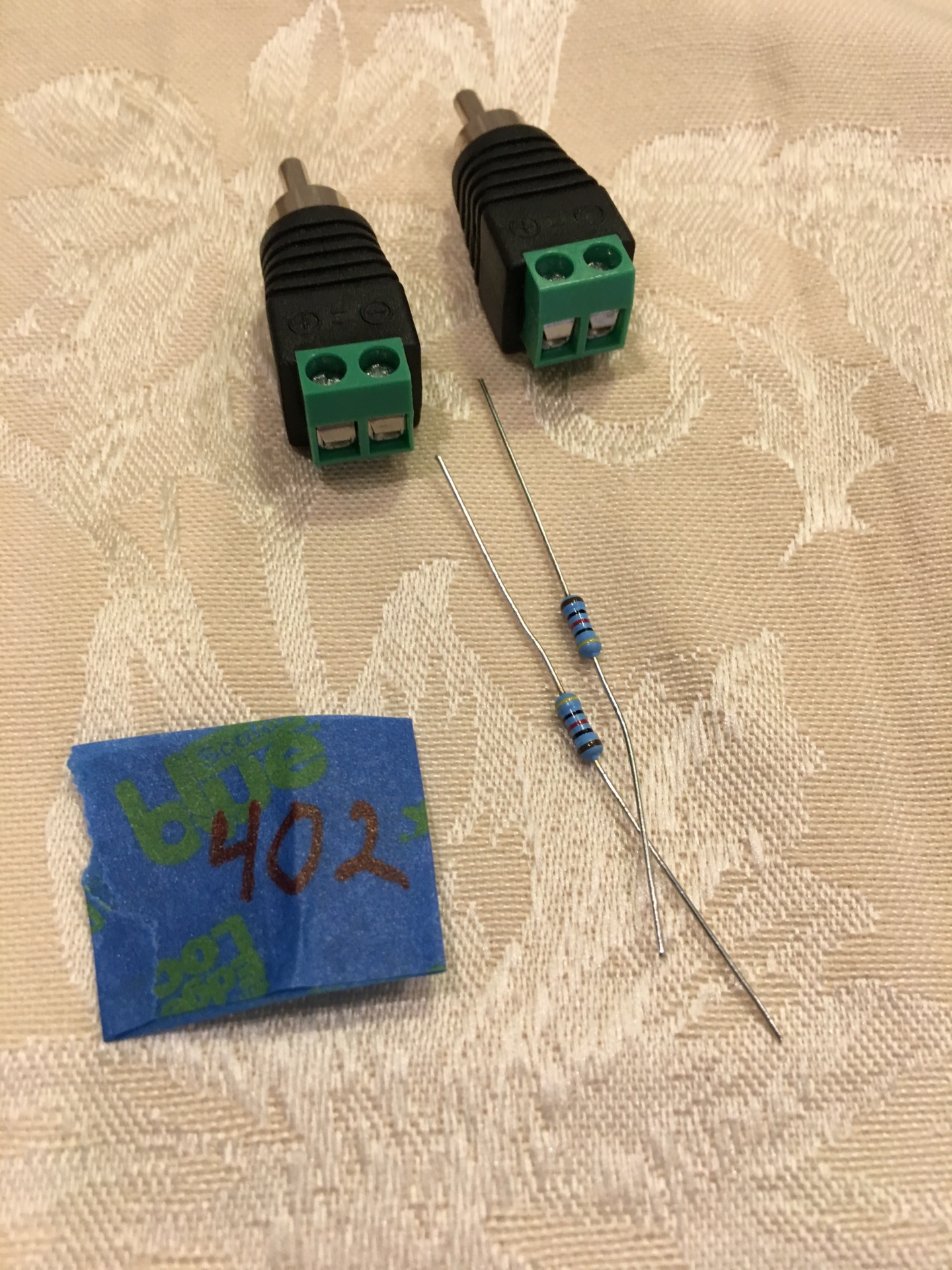 You will have extra RCA's with screw terminals. Grab a pair of values you would like to try and empty RCA's. Now you are ready to build.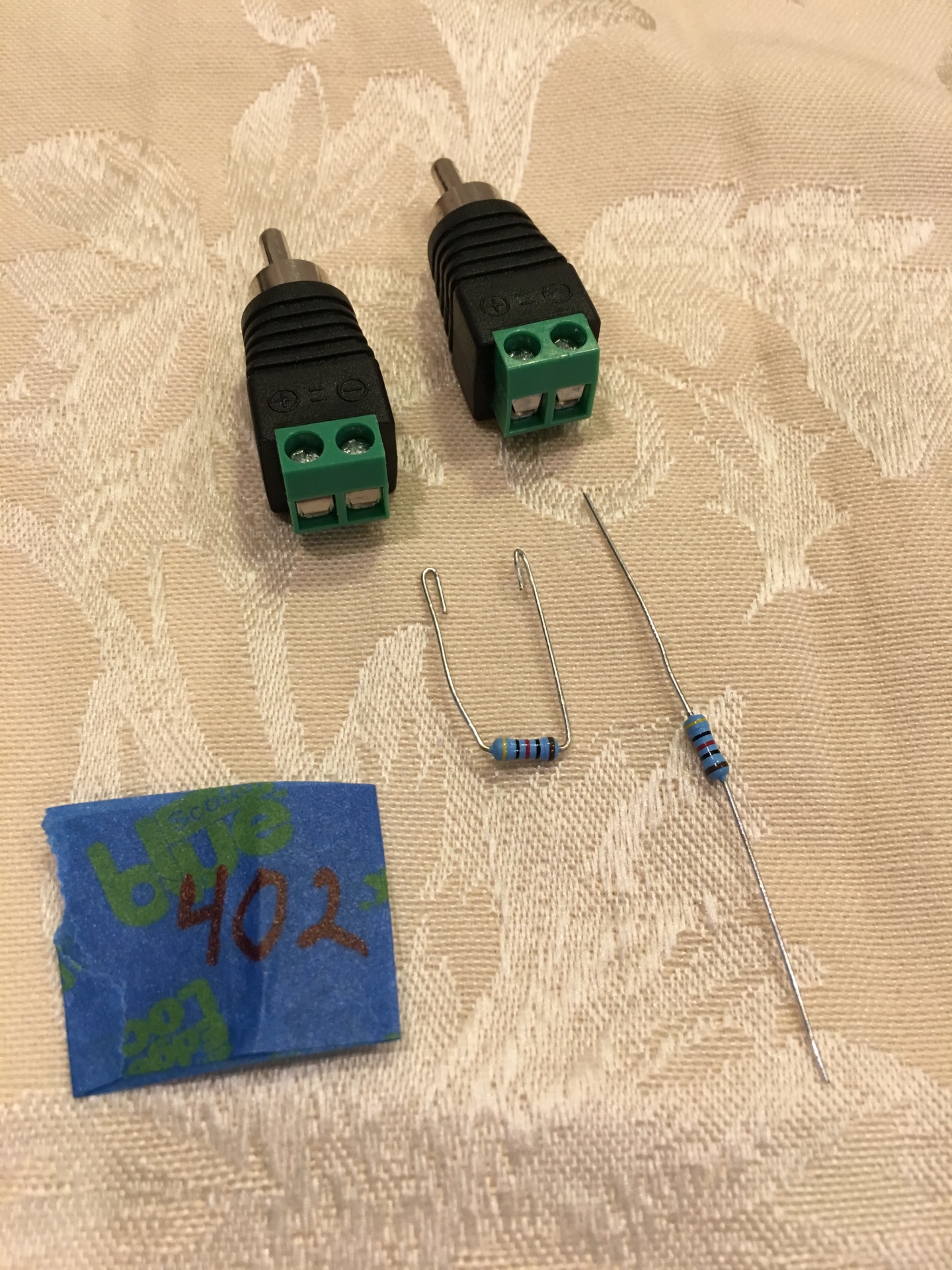 It is as simple as the picture implies, bend the ends back on themselves (this gives more bite for the screw contact but is not necessary) then fold over. Loosen both set screws on the end and insert.
Phono 70 wiring kit with loading resistors. How to make more loads!
Each 70 comes with everything you need to get the most from your moving coil cartridge.
One pair of loading resistors is already assembled for you as a reference for you to copy when you build other values included in the kit.
Loading resistors go to ground and there is absolutely no sound improvement from using expensive resistors, precision metal film is all you need. We include 1% metal film resistors so each load value is precise.

Now that the resistor is inside the screw terminal end tighten screws.
This will hold the values firmly in place.
Now insert RCA into the back panel of the 70 marked LOAD. This can be done on the fly while system is playing records.